EAPC Architects Engineers
ICS has recently completed a wide range of projects that were designed and administered by EAPC Architects Engineers. These projects included, but are not limited to, Alerus Center Turf Replacement and various additional interior improvements, Sadie's Couture Floral and Event Styling, Tres' Chic Bridal Salon, LM Windpower Additions and multiple Marvin Windows Plant Buildings.
ICS routinely goes out of their way to deliver projects on budget and on schedule, while prioritizing thorough communication with both the Owner and Architect. When inevitable changes occur during the construction phase, ICS is willing to work with all parties to reach an amicable solution at an agreeable price. ICS has the staff size and competencies to tackle projects of all scales and complexities.
ICS manages their projects with honesty, integrity, and skill. Communications with the Owner and design team are handled by both Site Superintendents and Project Managers with the utmost professionalism. In our experience with all varieties of project delivery, ICS is one of the premier Construction Management and General Contracting firms in the region.

Sincerely,

Jay Kleven, P.E.
Structural Engineer/Partner
EAPC Architects Engineers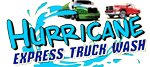 Bakken Commercial Truck Wash, LLC
Dear Gary,
I would like to take a few minutes to describe our experience with ICS during the build out of the Hurricane Express Truck Wash in Stanley, ND...The Project Manager was a pleasure to work with during the pre-bidding, final plan review, and build out. He was quick to answer questions and was great at finding the answer if he didn't know it. His communication was clear and consistent and was very good at following through, which is extremely important in the world of construction...
I've been around residential and commercial construction most of my adult life. Good construction superintendents are difficult to find, excellent construction superintendents are extremely rare. ICS has an excellent superintendent...It didn't matter if we as owners were onsite or off, we knew that the superintendent would get things taken care of. He's just a "get it done" kind of guy. All of us owners believe that he went above and beyond on this project and we are grateful to him and ICS for sharing him with us over the last 7 months.
As an owner of several businesses we often hear what our client's didn't like. I thought it was important that you hear what we did like. Again, we appreciate your work and effort in this project and look forward to what the future has in store.
Bret Burgess
Member
Bakken Commercial Truck Wash, LLC

Minot State University Facilities Management
Dear Gary,
This past summer we had ICS, Inc. as the general contractor on our stadium seating replacement project. This year was a very tough one in Minot. We went from unseasonably heavy snow fall winter, to a wet spring, to 45 days of flooding where the campus was battling to stay dry, to a dryer late summer. All in all it was a very tough summer for any type of construction. ICS, Inc. management team kept working through the tough conditions and concrete shortages to bring the project in on budget and on a reasonable schedule. The Superintendent could be found working most Saturdays and Sundays to stay on schedule which was far beyond the call of duty. I was very impressed by the professionalism and "can do" attitude exhibited by the team and would not hesitate to have them work for us again. They are a great team working for a great company.
Sincerely,
Roger E. Kluck, P.E.
Assistant Vice President for Facilities Management
Minot State University
State of Oklahoma Department of Public Safety
Dear Gary,
I would like to take this opportunity to thank you for your participation in the construction of the Oklahoma Department of Public Safety Main Building Security Bollards and Gates Project.
I want to let you know how pleased I am with the professionalism and quality workmanship your company displayed while working on this project...
This Agency expresses its appreciation to ICS for the superlative manner in which the 'team' accomplished this task.
Sincerely,
Kevin Ward
Commissioner
Department of Public Safety

Sundt Construction, Inc.

Dear Gary,
I have been on site for the past few days and have been very pleasantly surprised at your company's efforts...

The efficiencies you are experiencing and the quality of work you are putting in place are evident and appreciated. This helps "set the bar" for all other subcontractors on the project.

Thank you for your efforts. Sundt Construction, Inc. and I personally look forward to our continuing "Partnership"

Sincerely,

Dave Allan, P.E. CPC
Project Director
Sundt Construction, Inc
Marvin Windows

Dear Gary,

I felt like I had to take time to express my appreciation to you and your staff for the great job you have done on construction of the Marvin Windows and Doors Grafton Plant. I know that allowing Marvins to move equipment into the building early must have caused you some inconvenience but it saved us time in starting up the plant. The fact that you completed the building on schedule in spite of the "Flood of the Century" is a credit to your entire staff.

I know there are many others who deserve credit...I also want to thank the following crews: Carpenters, Concrete, Steel, Plumbing and Electrical. The Secretaries have been so friendly and helpful when I call, please thank them as well. I hope I didn't leave anyone out. You should be very proud of the organization you have put together.

Your staff has been responsive to our needs, courteous and very good at keeping us informed. I have enjoyed this project and the opportunity to work with ICS. You have made my job much easier than it sometimes is.

You may use this letter as a reference if you like...I would be more than happy to recommend you to other prospective clients. Feel free to have them give me a call.

Very Respectfully,

Maury K. Peterson, P.E.
Facilities Engineer
Marvin Windows and Doors